Exceptional Nursing
Home Care and Personal Care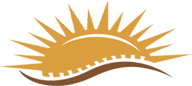 At Angels Who Care Home Health Services, LLC., we understand that finding the right in-home care services for you or your loved one can be a challenging task. Hence, we provide exceptional nursing home care and personal care to individuals within the comfort of their homes.
Get in touch with us 24/7 through phone or email to discuss your needs.
We firstly assess your requirements, and then fix a consultation with one of our qualified RNs to discuss your or your loved one's individual needs. 
We create an individualized care plan in collaboration with you and your family.
You can request an interview with our experienced caregivers. We can also find a match based on your needs.
We initiate dates, timings, and service expectations according to your or your loved one's needs or desires.  
Our RNs will periodically visit you to asses the care plan and its implementation.
Your family is our family.